Hello,
i have 2 problems regarding the "Word forbidden" list.
1.) can it be that the list is limited to 92 entries?
As soon as I want to add a 93rd entry, it says invalid format. When I delete one entry (so there are then 91 entries there, and add the word that had before position 93 (and is not accepted) at position 92, it works. If I add now word that had in the previous list rowing position 92 and i add it now (so it would get now position 93), I get invalid format error.
This happens with every word at position 93 (and of course, beyond - as the "error" is at line/position 93).
---
2.) In the word forbidden list, I enabled that VIPs are allowed to say words that are forbidden.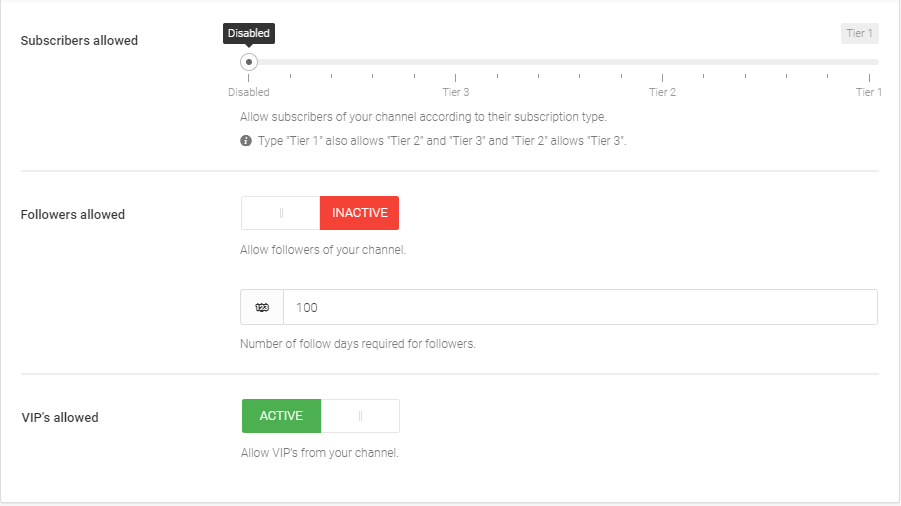 But: as soon as I used one of the words, I get the warning (that normally is only for non-allowed users).
V2 detection is actived, Strict detection is deactivated.
Oh, maybe one thing: the vip is also a subscriber… could it be that the subscriber denial is higher than the vip allowance (if so, that should be changed).
Best regards,
Wolfi