Hello Team,
Im having issues with about half my sound commands while half of them work and i cant seem to figure out why.
The configuration for all of them are the same but only a few play with the notification area open.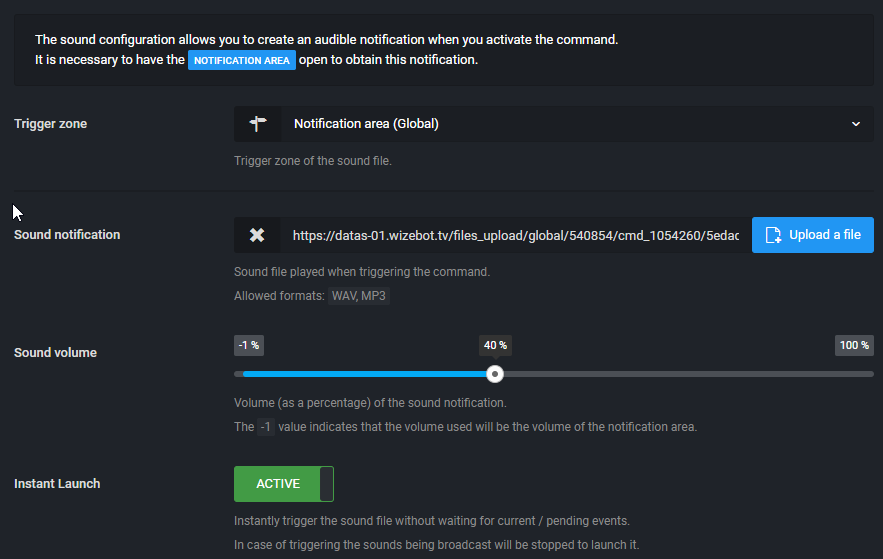 I have the activation criteria set to live and offline as well and the notification area is open
Even the sound notification uploaded file plays fine https://datas-01.wizebot.tv/files_upload/global/540854/cmd_1054260/5edad8ef8dd8d.wav
But when You use the command nothing happens. I have about 12 sound commands with about 6 working. Any ideas?