Hello there!
I love the wizebot, but the new "Spam messages" protections does not seem to work. I want to timeout users when they spam e.g. 10 messages in 30 seconds, but nothing happens. If I set the action to "warn", an error appears:


These are my settings: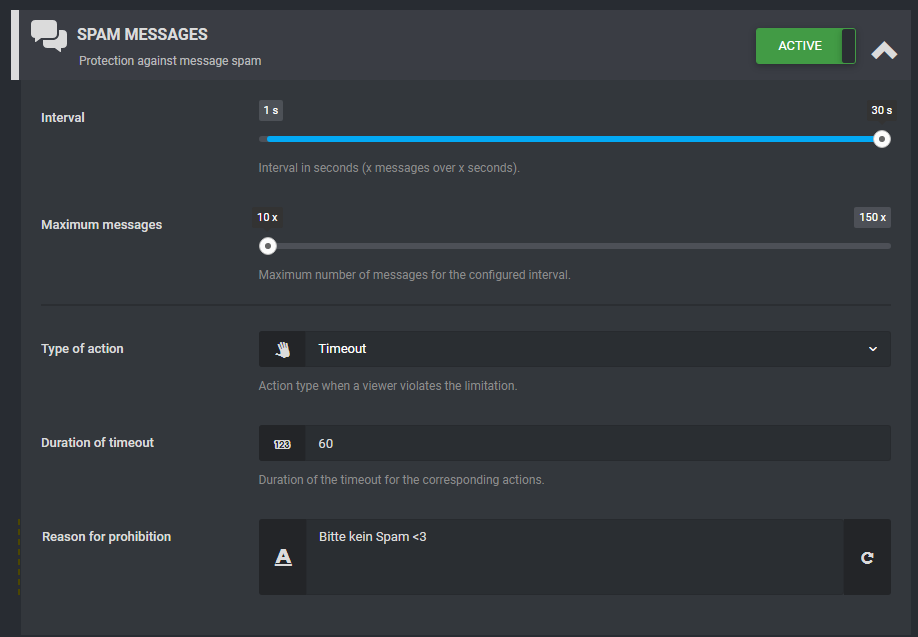 What am I doing wrong?