I cannot seem to get the bot to auto post the announcements no matter what I do.
Hello,
Can you give me details ?, no announces work?
Hey!
You need to go to the link and make a list.
https://panel.wizebot.tv/management_custom_announces
Then edit the list and simply adjust the time when he should post something in the chat.
It is also important, if you don't like it, to switch off the minimum messages. Otherwise the chat must reach these messages, so that the bot writes something.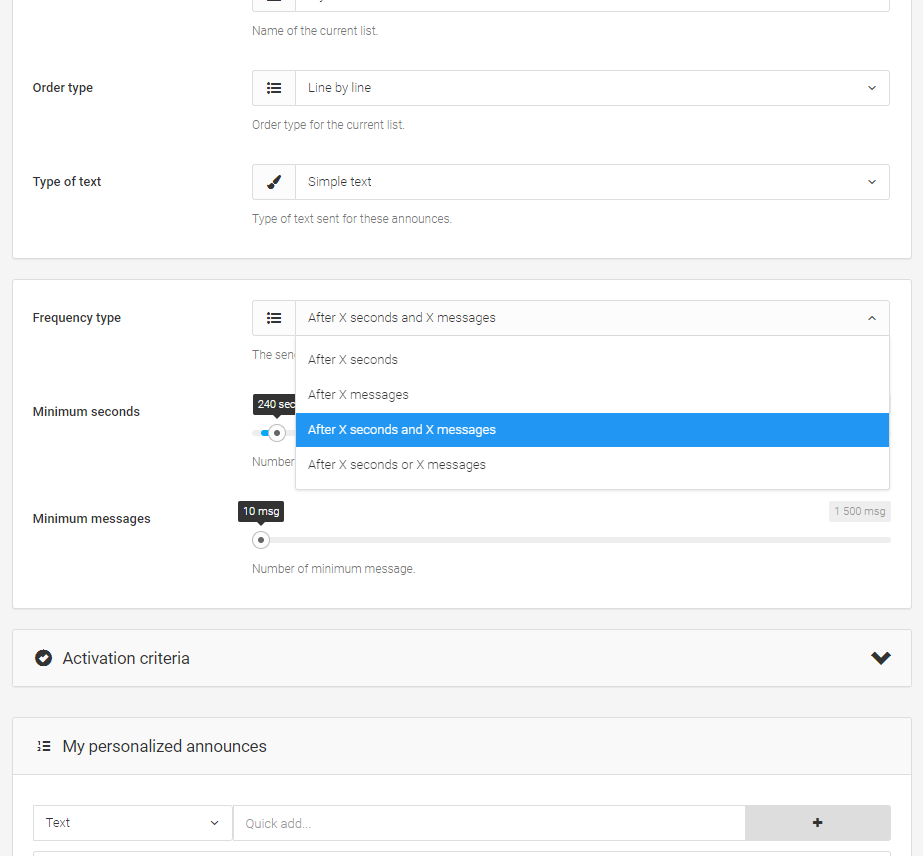 The easiest way is to let him write a test text every few seconds. Then go live and try it out.
If it doesn't work out, write here again

greetings
This post has been closed. Please contact a moderator if you have questions!